Optoma WPS Pro, Draadloze Wifi - VGA/HDMI+Audio adapter
Met de Optoma WPS Pro maakt u elke projector of monitor draadloos bereikbaar! De WPS Pro heeft zowel HDMI als VGA uitgangen dus ook als uw monitor of projector wat ouder is kunt u deze aansluiten. De WPS Pro ondersteunt tevens audio (in tegenstelling tot de X300 dongle). 
Met de Optoma WPS Pro maakt u elke projector of monitor draadloos bereikbaar! Verbind via Wifi vanaf uw laptop, macbook,

tablet of mobiele smartphone naar de OPtoma WPS pro ontvanger. 
- Product werkt hetzelfde als de Awind Wepresent
- De ontvanger plaats u bij de projector of beeldscherm en u verbind slechts via Wifi met de ontvanger. Dit kan 1 op 1. (u bent dan wel uw internet kwijt) of neem de ontvanger op in uw netwerk ( u kunt dan met al uw apparaten in uw netwerk verbinden en behoudt internet)
Full HD 1080p
1080p resolution gives you sharp and detailed images from HD content without downscaling or compression; perfect for watching movies, viewing photos and documents.

Photo viewer
View photos stored on a device directly on your projector or display wirelessly. Perfect for sharing those holiday snaps with family and friends.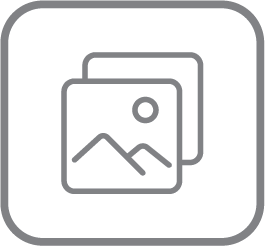 Laptop mirroring
Mirror exactly what's on your laptop or Mac directly on the big screen. Perfect for sharing presentations directly from your computer, eliminating the hassle and extra cost of installing long cables.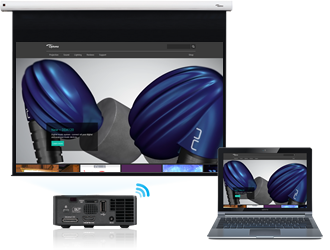 Split screen 4:1
Simultaneously present from up to four devices - perfect for sharing ideas during a meeting.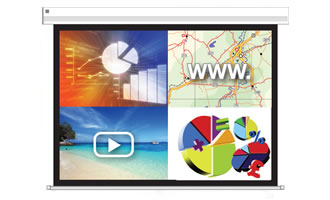 Cloud storage
Access files and display content stored on Dropbox, Google Drive and other cloud storage services.
Built-in web browser
Browse and surf the internet on a big screen.
Document viewer
Presenters can wirelessly share and present word, excel, PowerPoint and PDF documents and photos stored on a mobile device directly on a projector or display.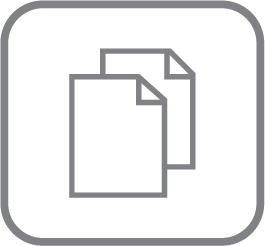 Annotations
Draw and annotate on the projected image from your mobile device - grab your audience's attention with multiple colours, either freehand or using the tools provided to highlight key points.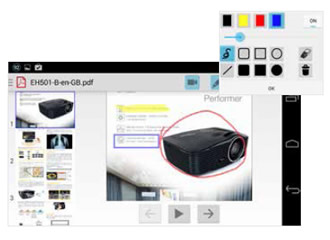 Live camera mode
Turn your mobile device into a visualiser. Instantly stream live camera footage to a projector or display from your mobile device.